Teaching Punchneedle
I had the pleasure of teaching 4 ladies how to do punchneedle embroidery last night at Holly Hills Primitives. Thank you, Dawn Rossell, for hosting the class in your new location for Holly Hills Primitives! This was the first class in the new location and it was so comfortable! Lots of room and light for teaching.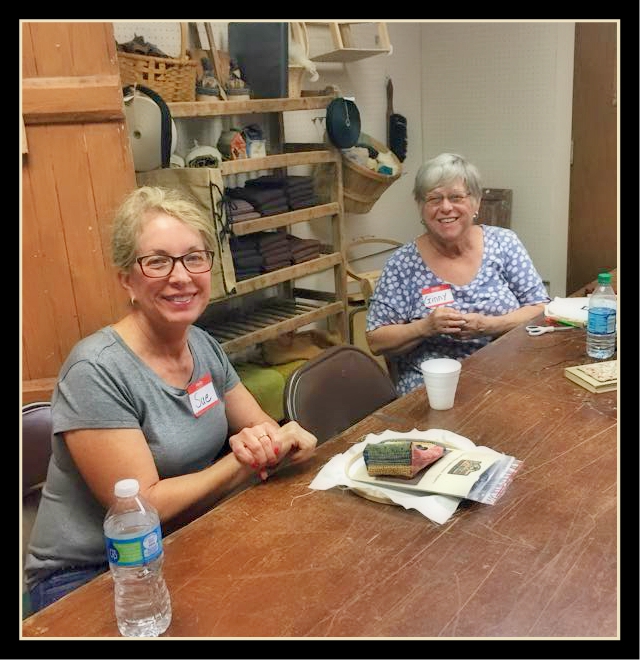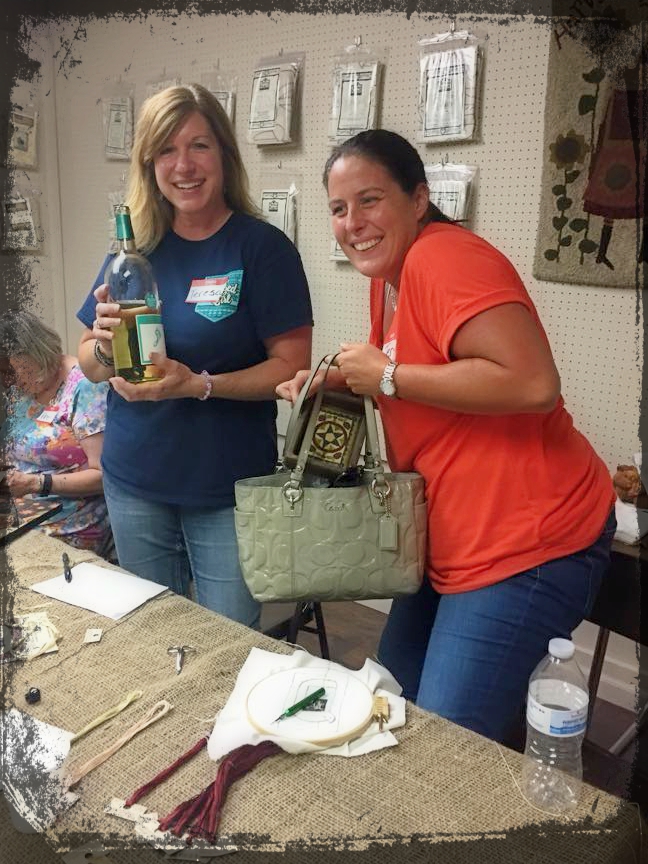 As always, I had so much fun teaching punchneedle.  This was the smallest group I've ever taught but it was nice because I got to spend more time with each person. They really learned quick….which always makes the teacher feel good. Last night's class was also the first time we had wine at a class! There were a few jokes about needing wine to relax and how we might be there all night so Dawn snuck out without anyone noticing that she left the shop to buy a bottle of wine for us! It was pretty funny when she walked in an set the bottle in the middle of the table.
The bottom photo was staged because Jen kept saying "that one might come up missin" as I was passing around the finished & mounted punchneedle models.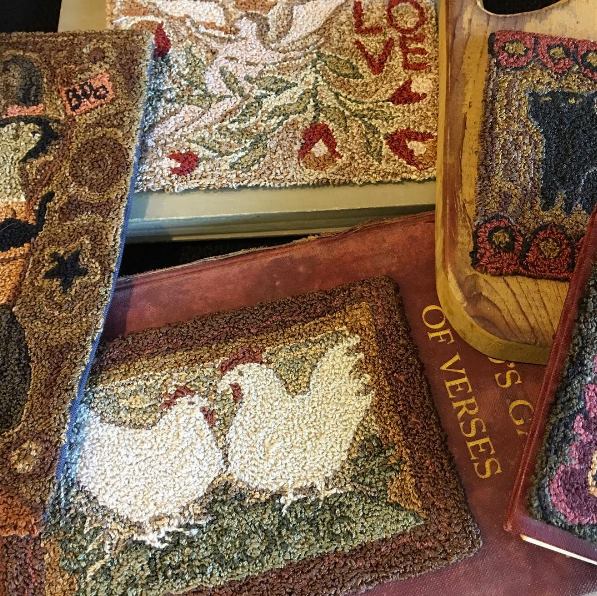 Thank you Karen, Ginny, Sue and Jen for being such fun and sweet students! I hope you keep punching!
Blessings,
Teresa
If you'd like to learn how to do punchneedle but don't live in an area that has classes, you can take my online tutorial here.