Handmade Whims
Welcome to my Handmade Creative Whims
If you are a creative person, you know how hard it is to just do ONE creative thing, right? I love dabbling in many creative endeavors and this page will feature some of the things I love to do other than create paintings. Each item is handmade by me with much love and attention. My handmade creative whims include everything from finished punchneedle, rugs, clay sculptures to framed silhouettes, jewelry & spun cotton ornaments.
If you are looking for original paintings, please press here.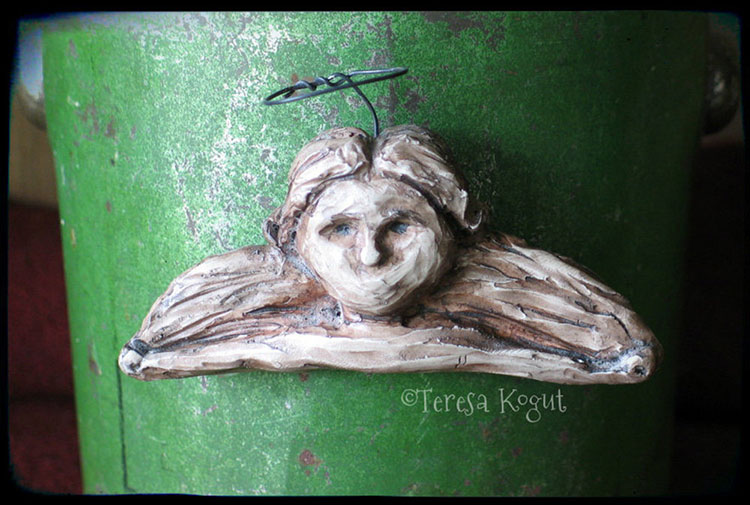 ANGEL MAGNET
sculpty clay with wire halo
$30.00 plus $3.00 shipping
SOLD – Thank you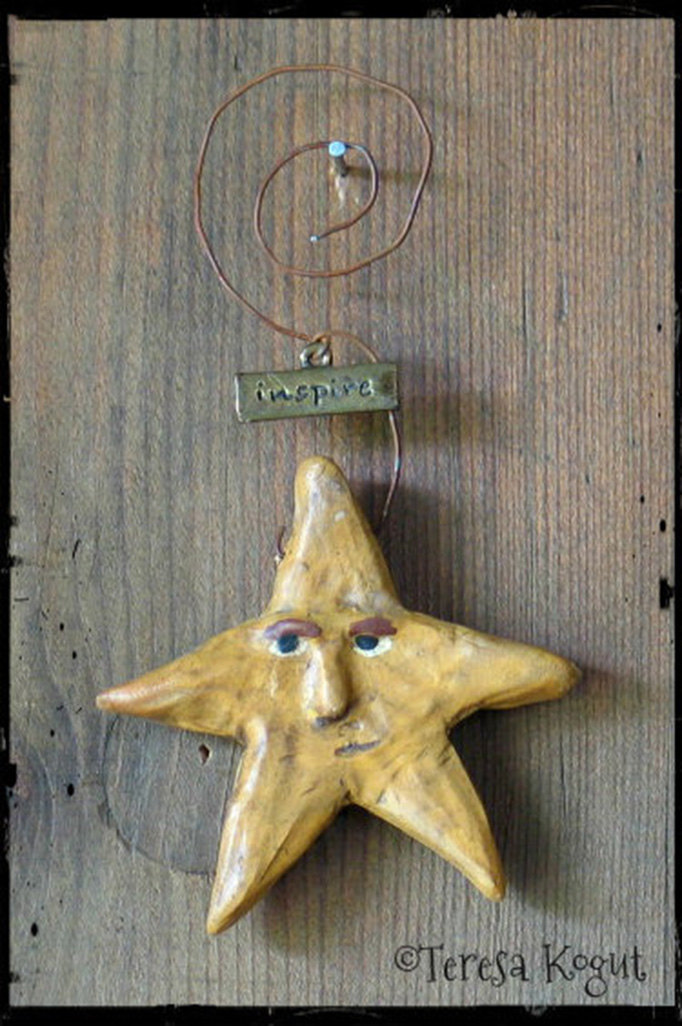 STAR ORNAMENT
sculpty clay with wire hanger and brass charm
$28.00 plus $3.00 shipping
SOLD – Thank you!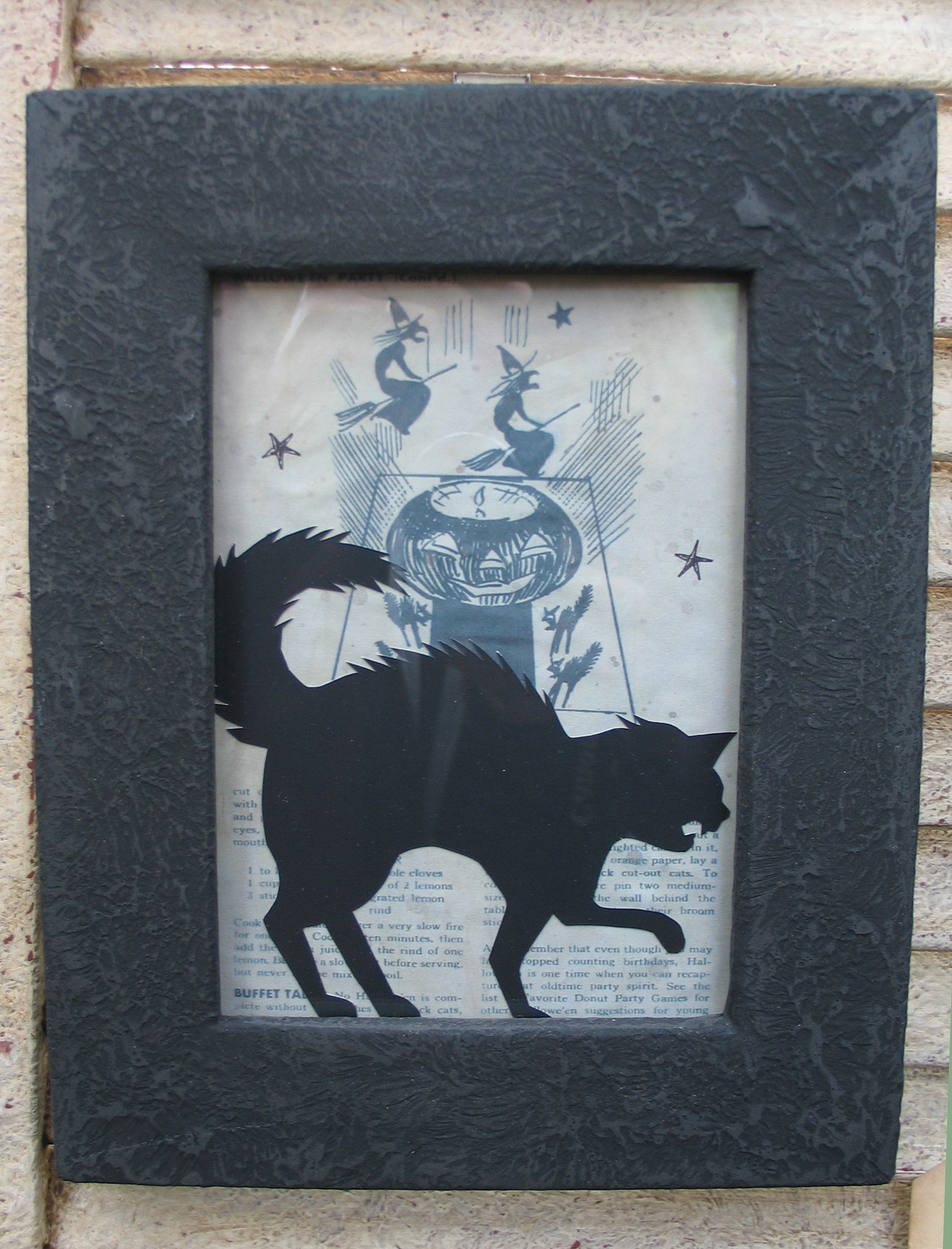 Scaredy Cat hand-cut silhouette over antique paper
Frame measures 7 3/8″ wide x 9 3/8″ high
I  purchased an antique party idea book a few years ago and finally put it to good use! The book dates 1945 and was the perfect backdrop for black Halloween silhouettes. The frame is painted black and grungy, art is covered with glass, the back is sealed with paper and comes with a saw-tooth hanger.
©Teresa Kogut, all rights reserved
ships 2-3 days via US mail
$24.00 + $5.00 shipping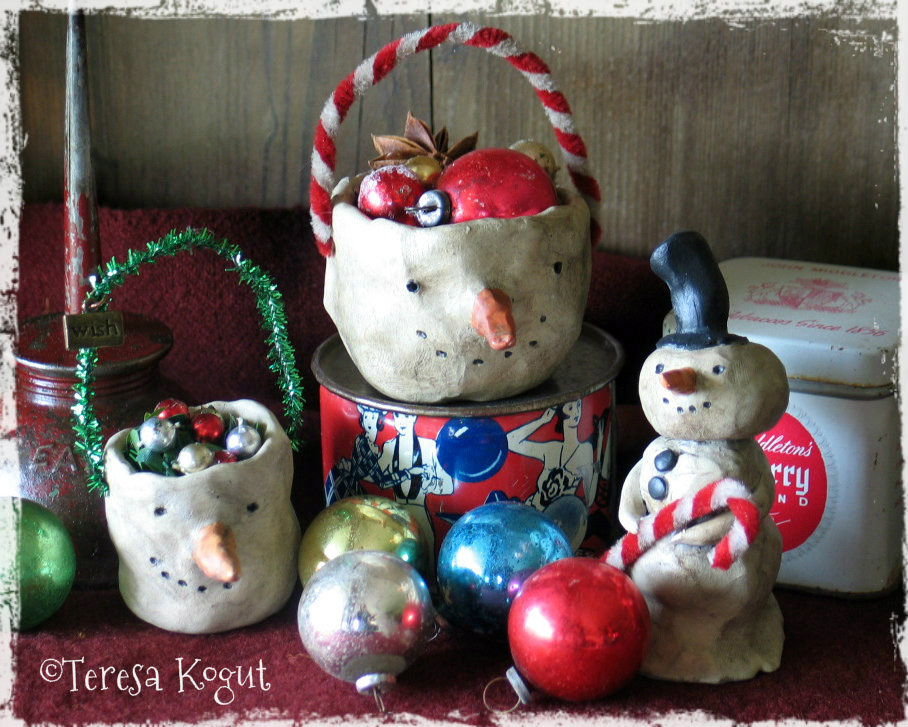 Created with sculpty clay and embellished with antique ornaments, pipe cleaners, charms and/or herbs
WISH SNOWMAN BUCKET   (left)
$40.00 plus $3.00 shipping
CANDY CANE SNOWMAN BUCKET   (middle)
$40.00 plus $3.00 shipping
CANDY CANE SNOWMAN   (right)
$35.00 plus $3.00 shipping