Holly Hills Primitives Grand Opening
Tomorrow, May 6, 2017, Holly Hills Primitives is having their grand opening in their new location in downtown Holly. If you love primitive decor, you'll love their store. Located at 107 N Saginaw St, Holly Michigan.

Dawn and Dick Rossell, the shop owners, are all too familiar to moving. Their store was originally on main street in downtown Holly but they outgrew that space and moved to the Old Mill just off main street. The Old Mill came with it's troubles as it was an old uninsulated building and was almost impossible to heat in the frigid Michigan winters. In 2015, they moved their shop "back home" to their historic house a few blocks from the downtown area. As quaint as the shop was in this charming location, it was too far from all the action taking place downtown hence their recent move to the 1858 furniture building on the main drag heading into downtown Holly.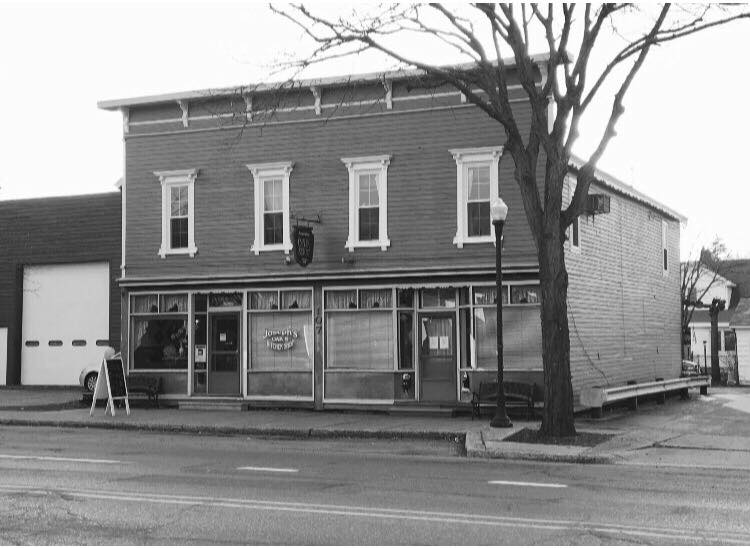 Dawn and Dick are very talented themselves! Dick custom builds furniture and also builds furniture to sell in the shop. You can see some of his work in the video. Dawn sews primitive dolls, creates prim stitchery and hooks rugs. They are two of the nicest people you'd ever want to meet so be sure to stop by if you live in the area or are just passing through.
As if they aren't busy enough, they also host two large primitive shows at the Karl Richter Center in Holly. Vendors from all across the USA clamor to participate in the "Early Homestead" antique, primitive, and early goods show which is held in the spring and fall. People come from all over the country to shop at this unique show.  For more information, you can visit the site for these shows.
This new shop also has a large room for teaching classes. I will be teaching the first punchneedle class June 22, 2017 at 6pm. Join us if you can! It's always a great time. You can call the shop for details. (248) 634-7040 Dawn's having teachers come in to teach rug hooking, needle felting, wool applique and more!
Make sure to join their Facebook page for the latest updates. Check out their site as well.
Have you ever visited their shop? If so, what did you purchase? Share you experience with us.
Blessings,
Teresa