One Step That Matters For ALL Artists – Draw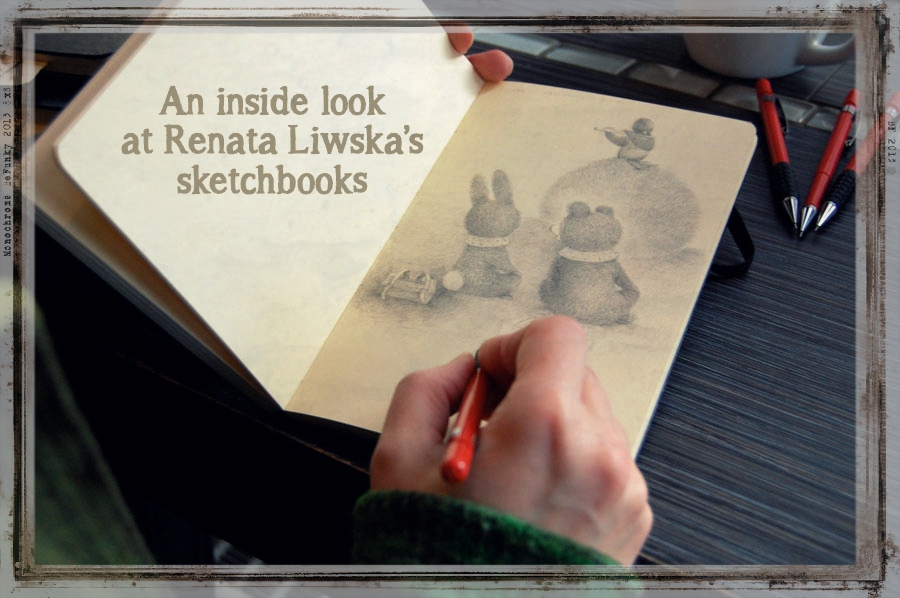 A Quiet Look – How to become a children's book illustrator in one (not so easy) step from mike kerr on Vimeo.
I am in total agreement with the advice in this video. There are many tasks artists have to do in order to be successful. Some are definitely more fun than others but the one step that matters most is to draw, draw, draw & then draw some more. The beautiful thing about drawing is you can do it anywhere. Take your sketchbook with you everywhere you go and pass the time by honing your skill. Draw while waiting at the doctor's office, draw while traveling, draw first thing in the morning while drinking your coffee or tea, draw while waiting to pick up your child….you get it, just draw.
Take a look at children's book illustrator, Renata Liwska's amazing sketchbooks in this sweet and informative video. One of my very favorite things to do is to take a glimpse inside an artist's world. Whether it's reading their success story, watching an interview, seeing their studio in a magazine article, watching a video of them at work or looking at their creative process. It inspires me, intrigues me and makes me oh so happy. This video could have lasted three hours and I wouldn't have gotten bored. I wish he would've went page by page through every last sketchbook! What an incredible talent Renata has been blessed with and what an amazing gift this video is…..giving us a glimpse into her creative process and inspiring us all to start drawing daily. Thank you Mike Kerr for sharing this video.
I am inspired to draw more frequently now, how about you?