Why you should be designing collections
What will make my art more desirable to licensees? How can I get the most out of my time spent creating my art? The answer….designing collections. A collection consists of 2-4 main images, 1-2 borders, a repeating stripe, a sampler and 4-6 coordinates. This is a large collection which would be great for a fabric line. You can create smaller collections as well.
Why does designing collections make your art more desirable? Because a potential licensee can visualize an entire line of coordinating products if you have several images to choose from; which will get you closer to a licensing agreement.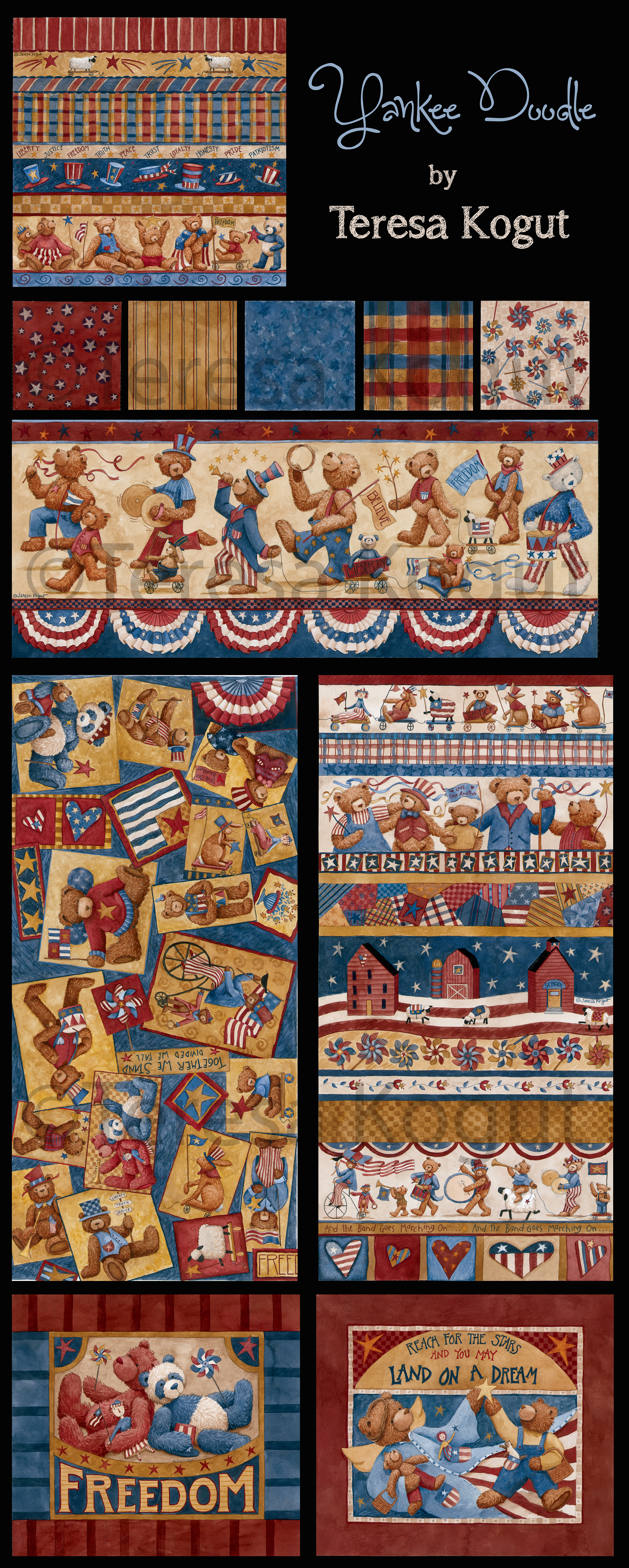 Yankee Doodle
©Teresa Kogut, all rights reserved
Pictured above is my "Yankee Doodle" fabric line I created for South Seas Imports many years ago. You can see I have two main images (at the bottom), a border image, small repeating stripe, large repeating stripe, sampler, and five coordinates. Not only is this a complete collection for fabric, but it was also licensed by other companies for gift bags, gift wrap and figurines as shown in the photos below.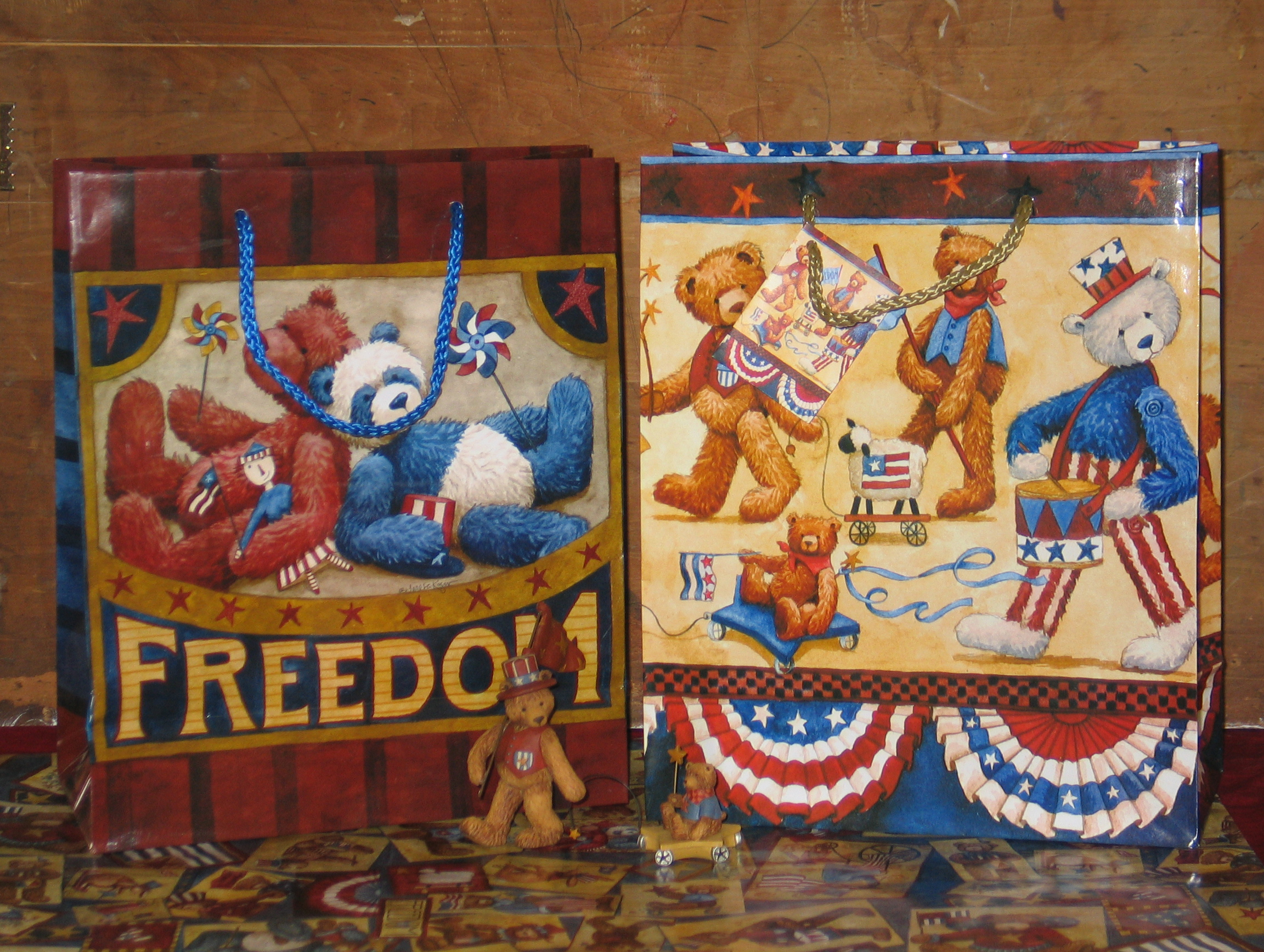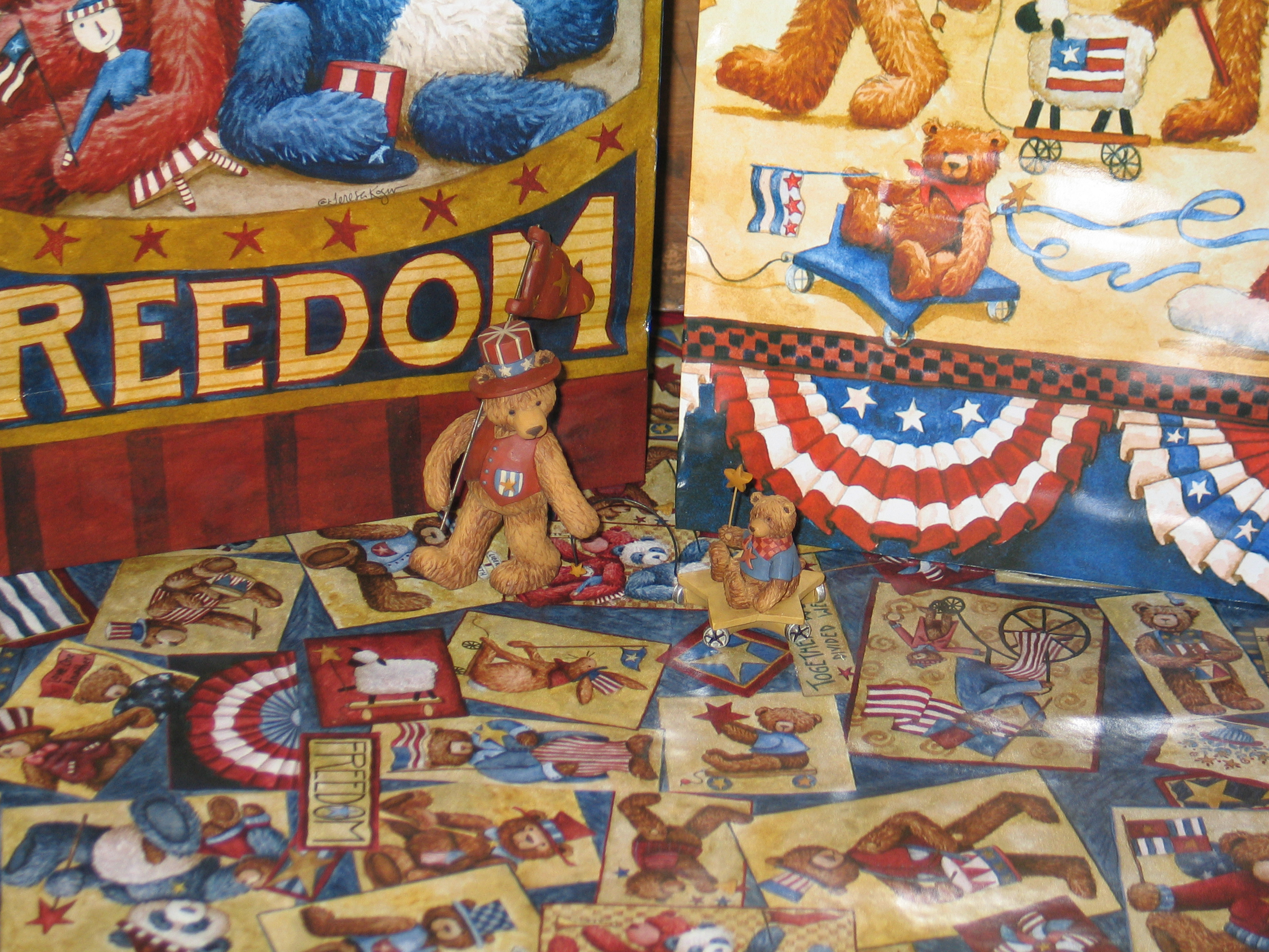 For the gift bags, they needed two main images but also used the coordinates for the gussets & bottom of the bag. Looking at the art, you can see many, many ideas for figurines.
This is also true if you paint in other styles and subject matter. Think about a complete collection in order to give the potential licensee options.
As your licensing business grows, you will begin to accumulate a nice collection of coordinates and borders. Keep a file on your computer titled exactly that, "coordinates & borders". You will find that you can pull from past collections in order to fill a request from a licensee that needs additional coordinates or borders. It can also help round out a new collection you are designing, or course, as long as the colors and style match the new collection. You don't want to overuse past images but there is certainly nothing wrong with bringing life back into some images you designed in previous years.
Now get painting and have fun designing your collections!

Have you ever painted in collections? Does it seem overwhelming? Comment below, I would love to hear from you!