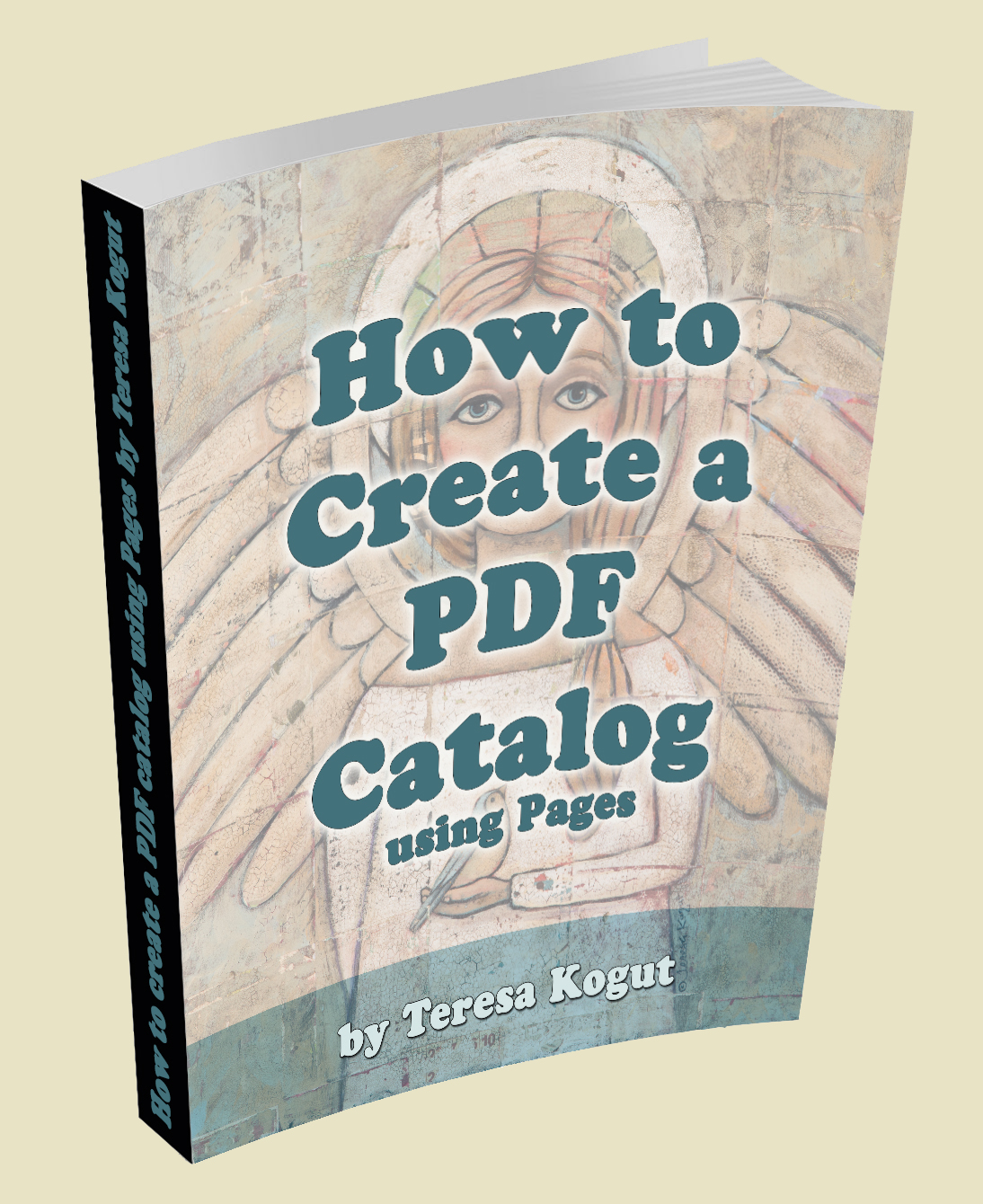 How to Create a PDF Catalog using Pages
Take a look at the kind of PDF catalog you will learn how to create with my new ebook.
Who can benefit from PDF catalogs?
Artists, Craftsmen, Designers and Photographers, that's who!
Artists can use them to email to multiple potential licensees.
Periodically send PDFs of new art to existing licensees to keep them up-to-date.
Email your catalog to art agencies when searching for representation.
Send them to your collectors to show them your new originals for sale.

Send catalogs as art submissions to multiple galleries.
They are not just for 2-D visual artists; sculptors, furniture designers, jewelry designers, clothing designers, etc will also benefit.
Are you a crafter? Take photos of all of your current crafts for sale and create a catalog to send to all of your customers.
Also for artists and crafters, use these product catalogs as show submissions.
Great for photographers! Need something professional to send to potential customers? Make a catalog of your photos by subject matter; weddings, family, graduation, etc.
Once you are familiar this program, you can use them for other purposes, such as:
Create an annual family "catalog" to share family photos with captions and stories from the year.
Hosting a silent/live auction? Create a catalog of the auction items and email to all potential buyers to entice them to come to the auction.
Private and parochial schools can use them to help promote their school and boost enrollment.
The ideas are endless!
Get yours now for only $5 and get a leg up on the competition!
Press Here for purchasing information.
I need your help! What are you struggling with? What can I help you to accomplish? Comment below and let's move forward together!