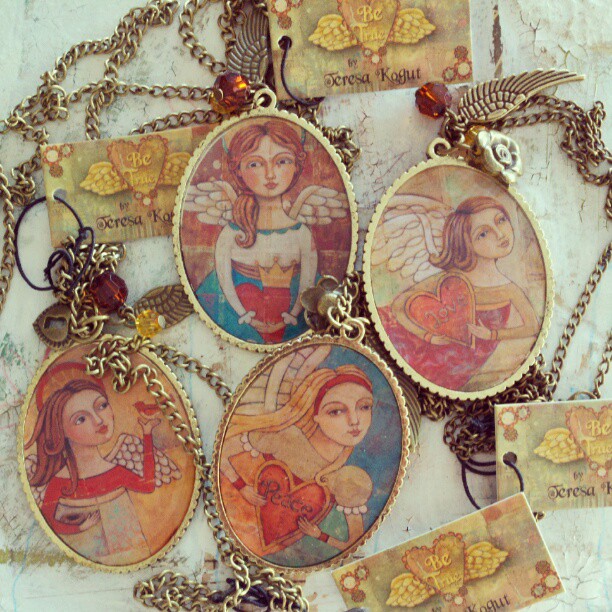 Be True angel products created exclusively for Coynes & Company by Teresa Kogut
Guess what was on the front porch when I arrived home after picking up Ryan from school???? You guessed it! Coynes & Co Be True angel products…. totes, purses, bags and necklaces! I was like a child at Christmas. I couldn't open the box fast enough! The angel products turned out beautifully. Kudos to Coynes & Co for manufacturing such quality products. I am grateful to be working with them and hope to continue this line of angel products in the future. The necklaces pictured above along with the totes, purses and bags are available here on my website or visit your local gift shop and/or Christian gift store to see if they carry the line.
Here is a short introduction to Coynes & Company taken from their website. Visit their site to watch a video and learn more about their extensive line of products.
"Welcome to Coyne's & Company a leading giftware company for over 50 years. Each day we consider ourselves lucky because we have the pleasure to create products that bring joy into the lives of others. We take our jobs very seriously, because we know gifts that are given today become long lasting memories of friends and family in the years to come. As you browse our site, you will be introduced to our innovative product collections, each with a distinctive personality. We are sure you will find one or two that will delight someone you know."