The 2013 TNNA Nashville Market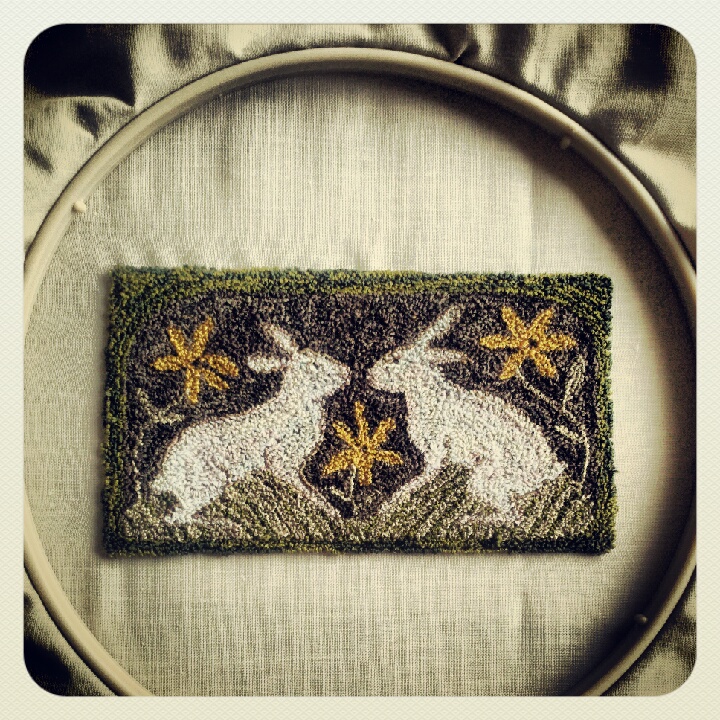 "Springtime Bunnies"
punchneedle embroidery ©Teresa Kogut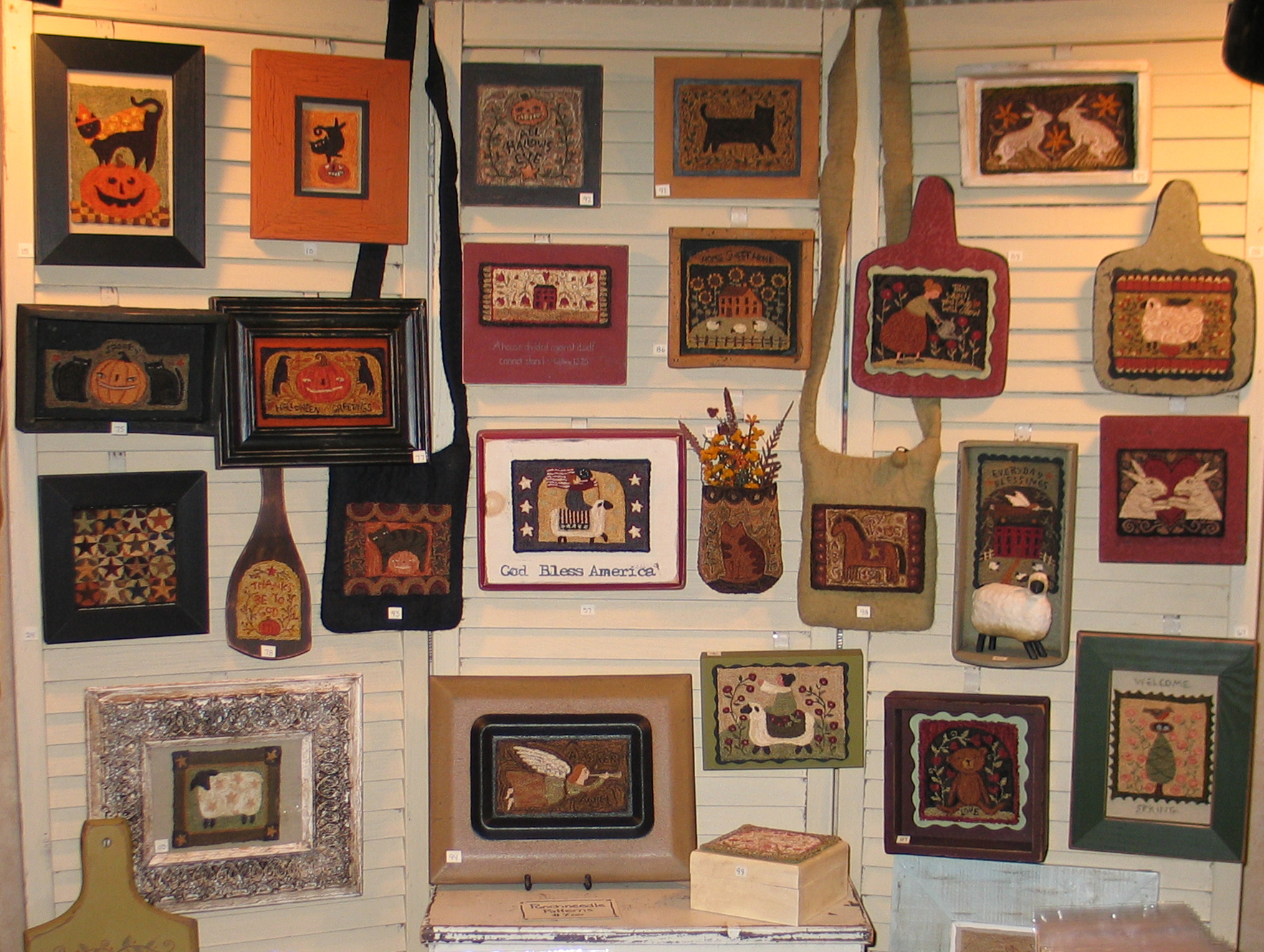 Room 409 at the Embassy Suites
video from craft gallery
(the video it a bit long but as you can see…it's all about cross stitch)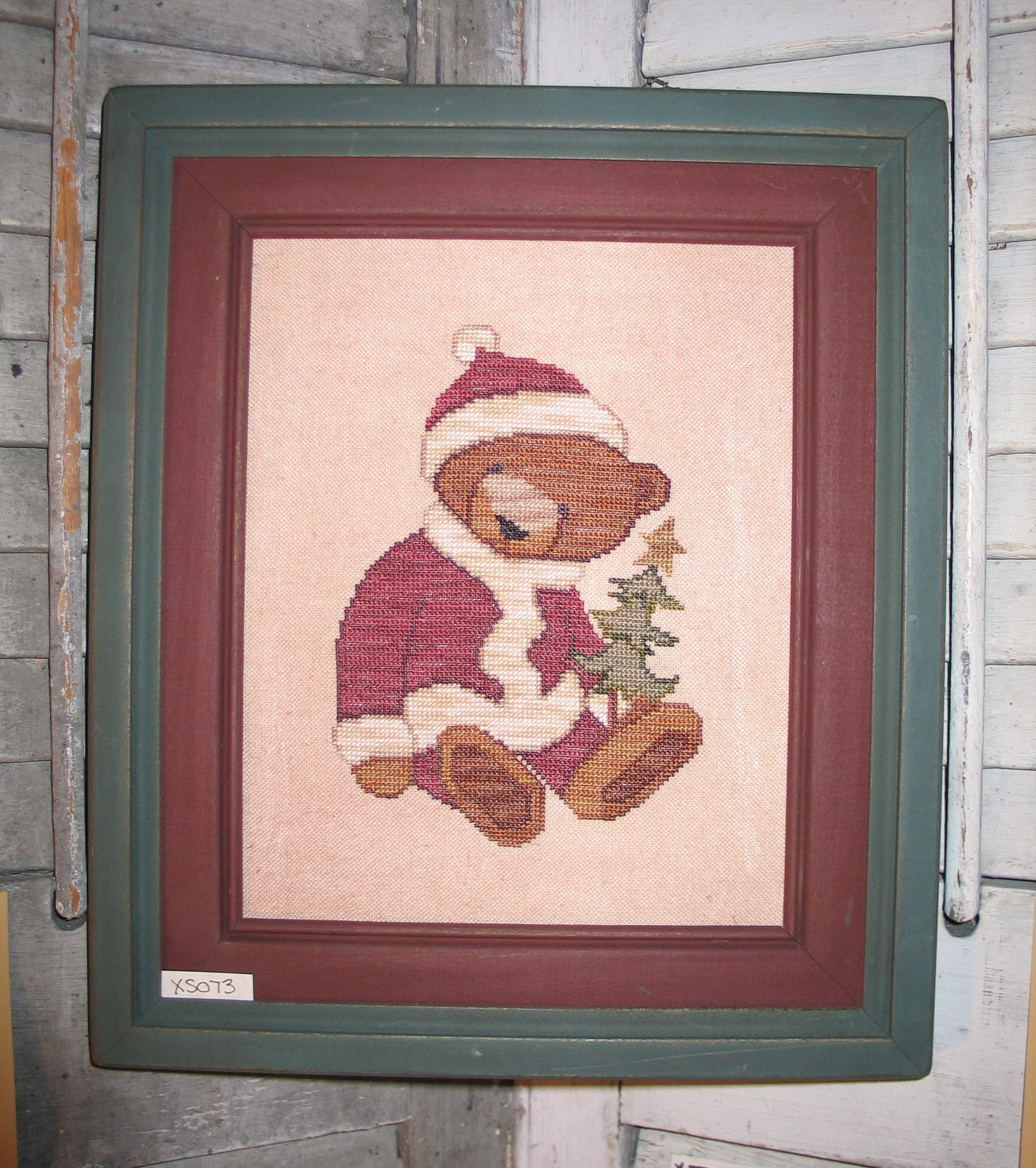 XS073 – Santa Bear
cross stitch ©Teresa Kogut
Last weekend, my hubby, Kevin, and I were vendors at the TNNA's (The National NeedleArts Association) trade show in Nashville, Tennessee selling my punchneedle and cross stitch patterns. Needle Art shops (and some quilt shops) from across the nation gather at the Embassy Suites to purchase inventory for their stores. This show's focus is counted cross stitch patterns but there are also vendors selling embroidery patterns, painted canvas embroidery, punchneedle, as well as vendors selling supplies, such as, linen, embroidery floss, frames, needles, lighting, hoops, glasses….you name it…if it has to do with needle arts, it was there. There were 5 floors of vendors. Each vendor set up their displays in their suite….which I find very easy and convenient. During the show hours, the vendors simply leave their door open for shop owners to come in and browse.
Last year was our first year attending this market. Several shop owners loved my punchneedle designs but said they didn't carry punchneedle in their shop and encouraged me to translate my designs into cross stitch patterns. After visiting with other vendors, I realized this market was all about cross stitch! The vendors I spoke with were very helpful in getting me started in this new venture. I learned about MacStitch from Beth Ann Seal at Summer House Stitche Workes, which is a computer program for creating the cross stitch patterns and I also found out about a yahoo group where I could find model stitchers from Erin Dekker Raatjes at Myrtle Grace Motifs. Thanks you, ladies, for helping me get started.
Well, there I was a year later at the Nashville market with four new cross stitch patterns. It was much more difficult than I originally thought it would be, but it's a start! I am working with wonderful model stitchers that are taking my pattern and stitching the model for me to take to shows. Thank you, ladies.
The moral of the story is……Give the customer what they want!
This holds true for any business.