License My Art
Interested in licensing my art?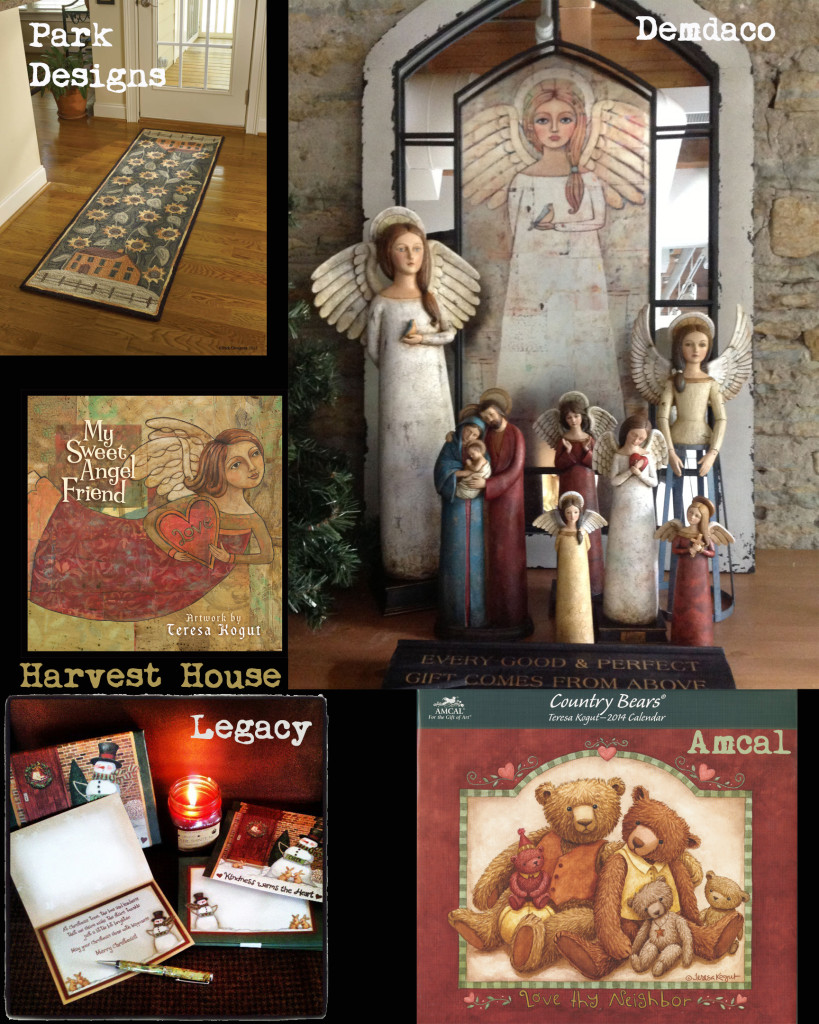 I've been licensing my art since 1997 and have built a portfolio exceeding 4,000 paintings. I offer a wide variety of subject matter; from teddy bears and snowmen to angels, florals and folk art.
Browse my online password-protected database where you can search my art by season, subject matter, and style.
Please contact me at teresakogut3@gmail.com for access to the database (Please type "LICENSING" in the subject line of your email). I look forward to doing business with you