In Command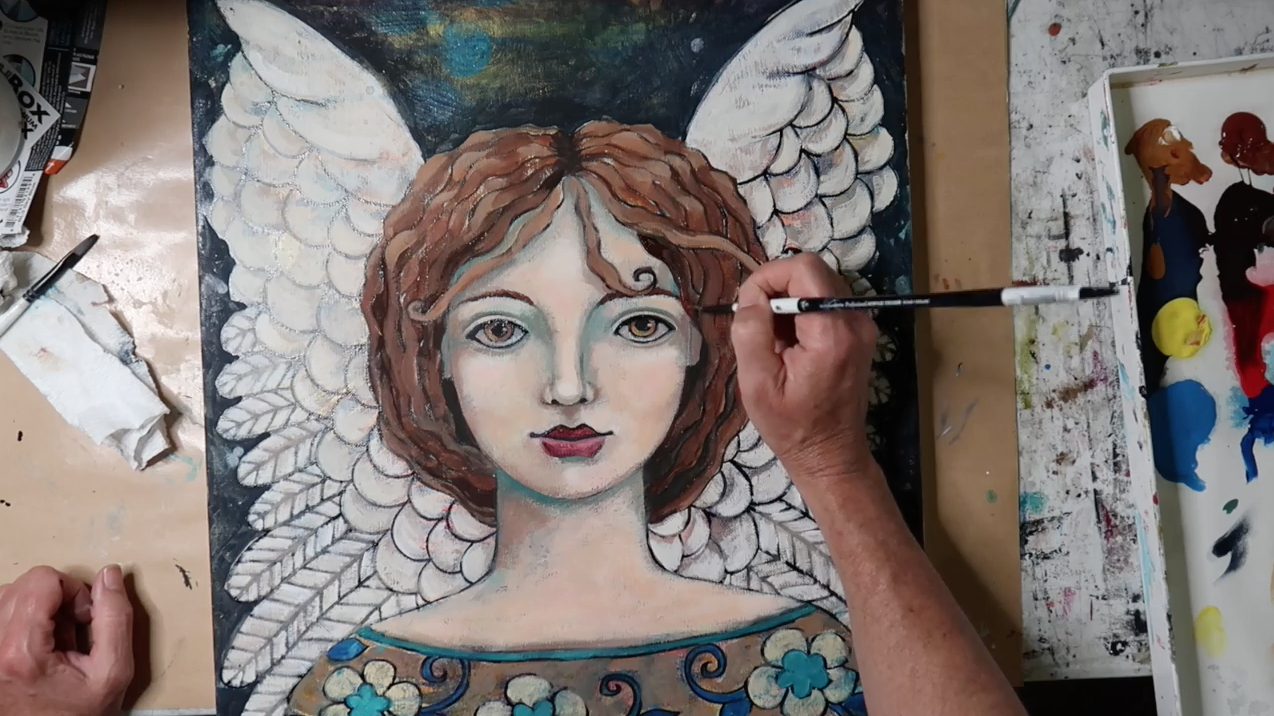 "In Commmand" measures 20″ x 16″. It's an acrylic on stretched gallery-wrapped canvas. I painted it for a lesson in Kogut Studio Uncut where I teach art once a week via videos. The videos are raw, unedited, unscripted….uncut. If you'd like to learn more, go here.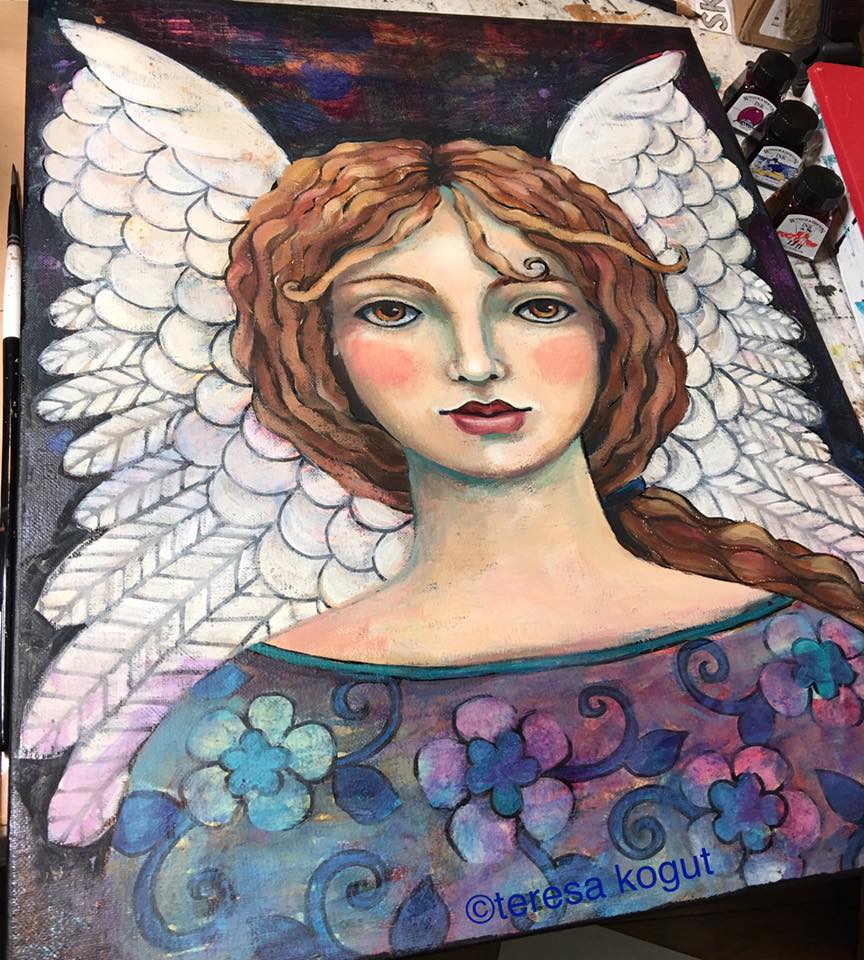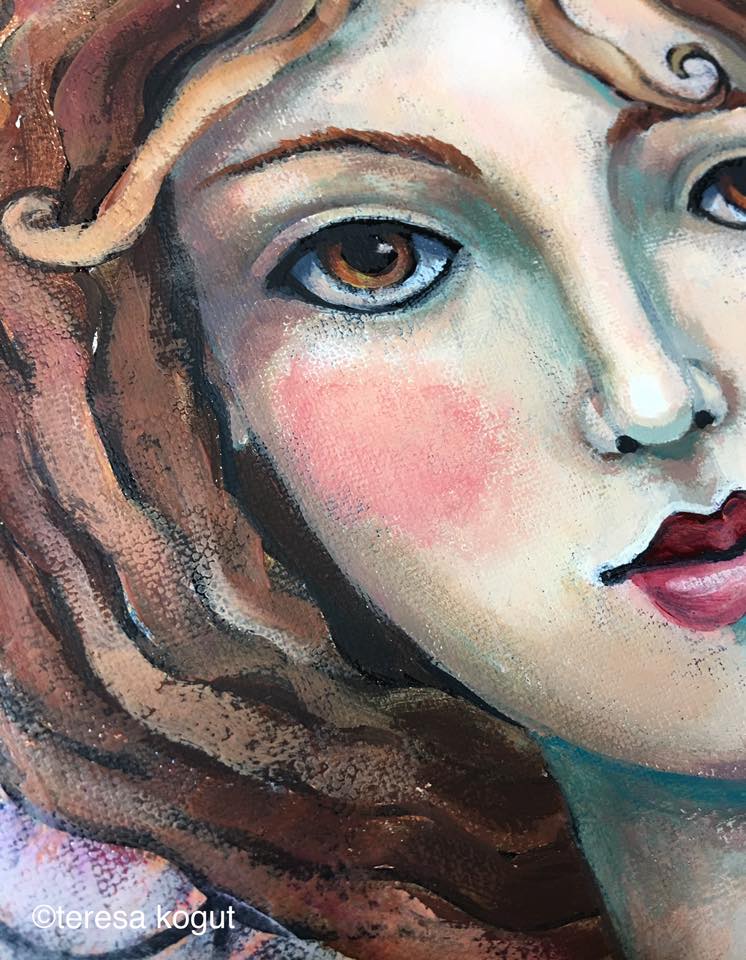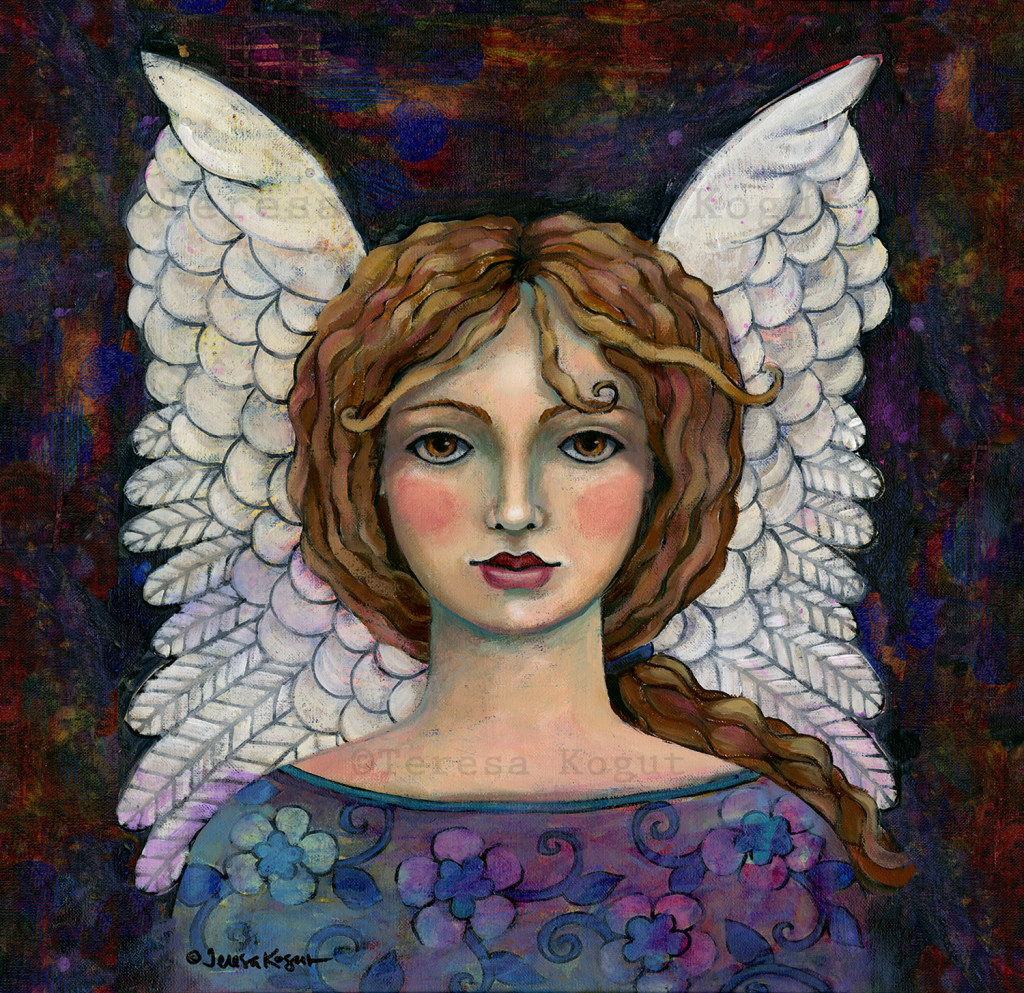 It's also important to be "in command" of ourselves….to have the self-control it takes to stay the course; whatever that may mean for you and your life. Being an entrepreneur, I have to be in command of my time. It's easy to get distracted my "shiny objects"…for example, Facebook, Instagram, spending too much time researching or planning rather than doing.
This angel is very special to me for the reasons written above. The original is spoken for, but she will be available in many products very soon. Watch for them at Creative Whims and my Etsy shop.
May you never drive faster than your guardian angel can fly…..
Blessings,
Teresa
{ 0 comments }